Purchase the Training
Click "Purchase and Register" at the top of the page.

Scroll down and fill in the fields to create an account and click "Register"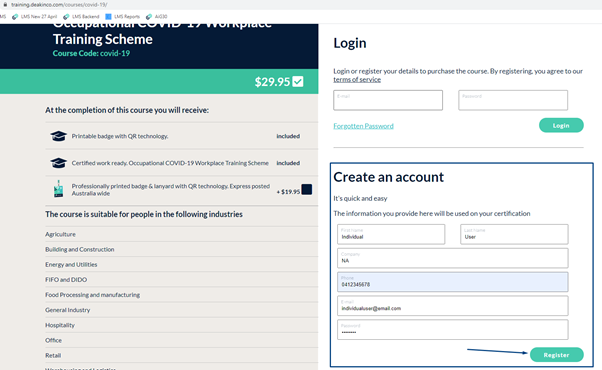 Your account will automatically log in. Then you'll need to purchase the course.
If you'd like to receive a professionally printed badge and lanyard with QR technology express posted to your address, tick the navy box in the left hand column and this will be added to your purchase. If not, simply leave it unselected, then enter your details and click Purchase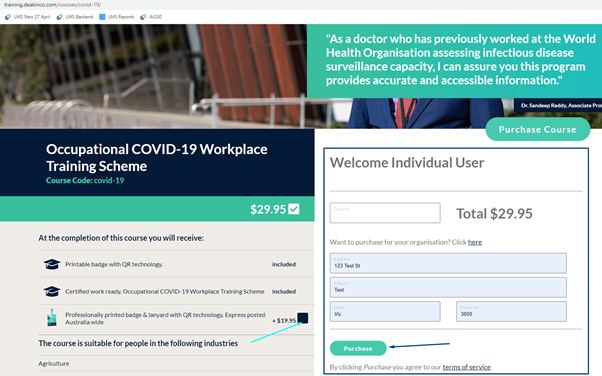 The top of the page shows your inclusions and whether you have chosen to receive the professionally printed badge pack..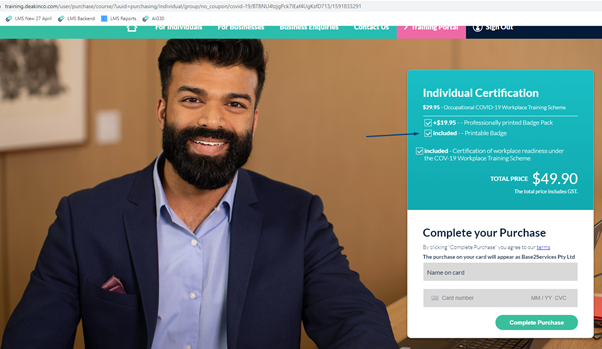 Review your cart to make sure you've included the badge pack if you want it, or go back to remove it. Then review the terms, enter your credit card details and click "Complete Purchase"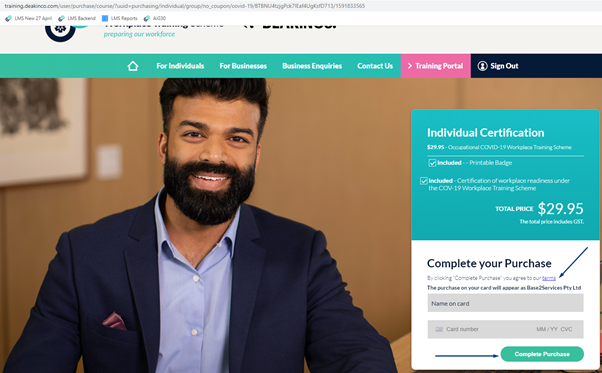 Once you have completed your purchase you'll be able to start the course
Completing the Course
When you're ready click "Start Course" or press the play button on Module 1. You'll need to complete the modules in order. The later modules will only be made available once you've completed the earlier modules.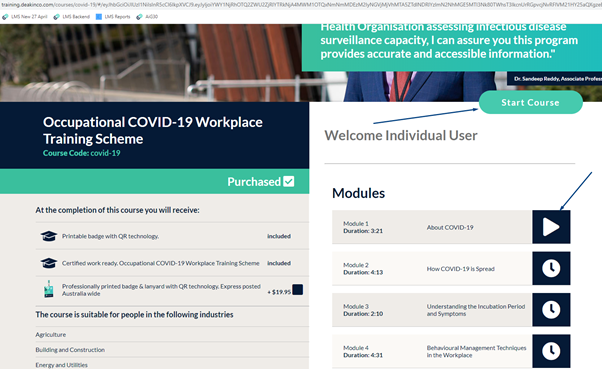 The course will take approximately 40 minutes to complete. If you don't have time to complete the course in one sitting, you can log out and log back in when you're ready. The program will save your progress after you complete a module. So, make sure you finish the module you're working on before exiting the browser, otherwise you'll need to start that module again.